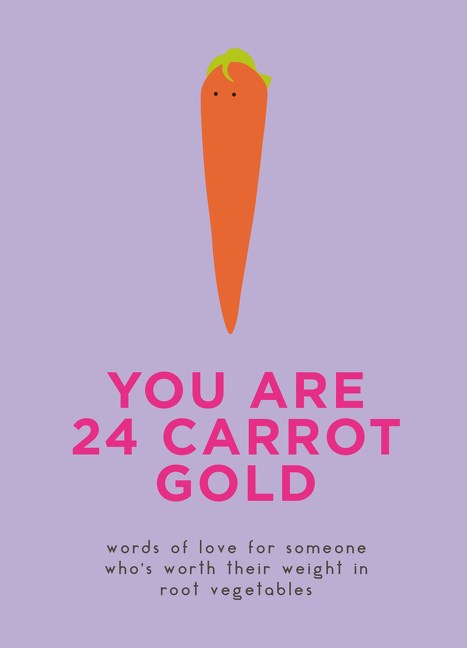 You Are 24 Carrot Gold: Words of Love for Someone Who's Worth Their Weight in Root Vegetables
An upbeat, pun-filled book of appreciation for that one pearson who's the cherry on top, the cool beans, the pea's knees, amaizeing! Tell them you're bananas about them, that they're radishing, that they're the yin to your yam, that you need them like a heart needs a beet. These terms of endearment are adorable, illustrated, and g-rated.
You must log in to comment.