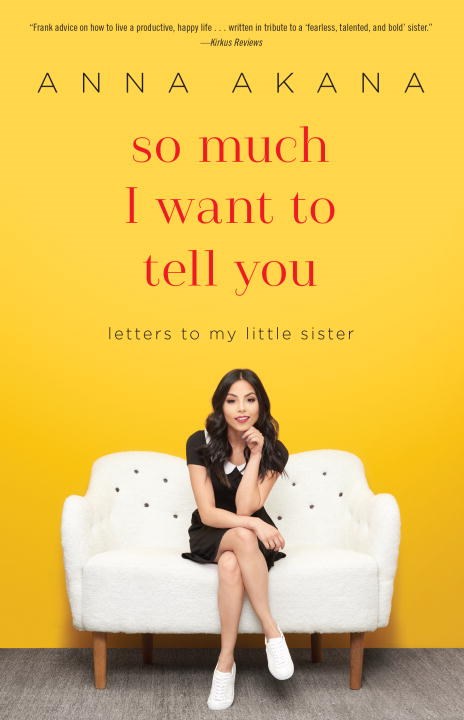 So Much I Want to Tell You: Letters to My Little Sister
Heartfelt letters of advice about life, relationships, self-care, identity, work, and happiness, written by youtube star Anna Akana to the little sister she never got to see grow up. Her sister Kristina died by suicide at age 13, changing the course of Anna's life forever. This book is full of advice that she can't give to her sister, so she is bestowing it on us instead. She has advice on creativity, like "If you want to be he star, create the show," on identity, like "Succeed because of your race, not despite it," on building a career, like "Don't sign anything unless you understand what it means," and on relationships: "If he doesn't listen, ditch him." She shares her experiences with disordered eating, antidepressants, navigating a male-dominated industry, abortion, and abusive relationships, as well as bringing us along on her path to success finding strong friendships, healthy relationships, self-confidence and a strong sense of identity, and a successful career as an actor and entrepreneur.
You must log in to comment.