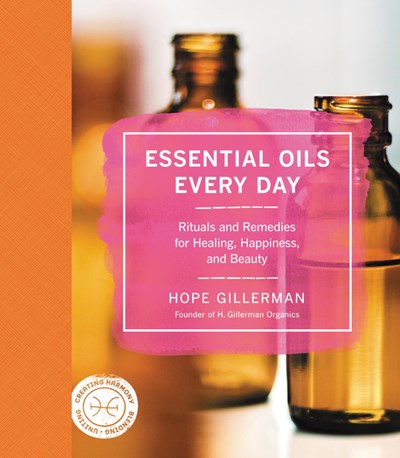 Essential Oils Every Day: Rituals and Remedies for Healing, Happiness, and Beauty
Fragrant and wonderfully sensual, one hundred times more concentrated than dried herbs, essential oils are the ultimate in luxurious natural self-care. Pairing pleasure with potent healing, essential oils have been a therapeutic treatment of choice for thousands of years, from ancient Egyptian rituals to Chinese medicine, Ayurvedic treatments, and Aromatherapy. But while essential oils are accessible, versatile, and beautiful, few of us know how simple it is to harness their power.

Enter Hope Gillerman, founder of H. Gillerman Organics, a line of essential oil remedies beloved by celebrities, the fashion elite, and leaders of holistic healing. With passion and unparalleled expertise, Hope takes readers on a lively tour through the science and history of essential oils. Carefully culling the hundreds of oils out there to introduce readers to the 40 truly must-have oils for home use, from lavender to jasmine and eucalyptus, she provides clear, quick, and easy-to-follow techniques for integrating them into daily life—simple as breathing.
(This book may contain a small, black sharpie mark on the bottom edge, so that it can't be returned to a different wholesaler.)
You must log in to comment.