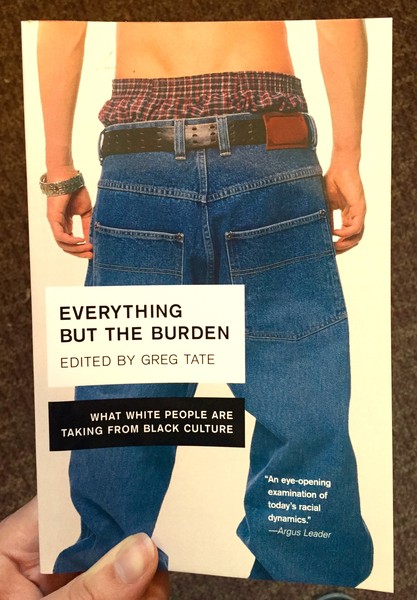 Everything But the Burden: What White People Are Taking From Black Culture
A study of the shocking epidemic of cultural appropriation of white youth stealing all of their fashion, ideas, and music from black culture, this book makes strong claims, points the fingers, and exposes a very embarrassing trend.
"There's an old remark to the effect that if you toss a Harvard boy in a locked room with a ghetto kid for a month, well, who'll come out sounding like whom?" -Publisher's Weekly.
Here's an attempt at tackling the sociology of that transaction, as repeated perpetually throughout American culture. Subjects include Eminem and Richard Pryor, as well as a complex blend of film and social theory. A crucial study into a much neglected topic, especially over the last 15 years as it became increasingly common and popular, this is a worthy cultural read.
You must log in to comment.