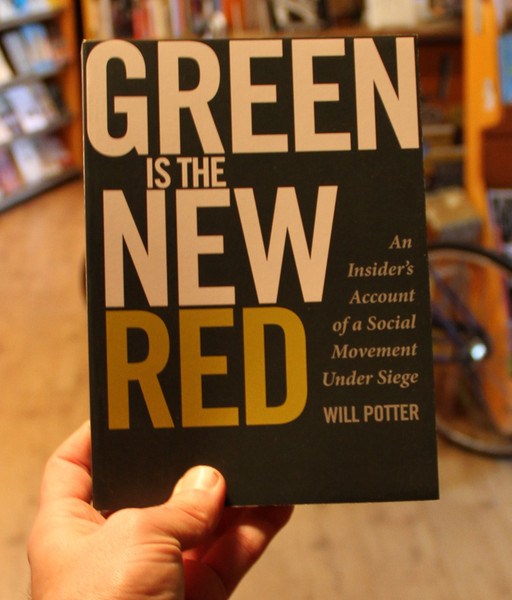 Green is the New Red: An Insider's Account of a Social Movement Under Siege
Like the Red Scare, this "Green Scare" is about fear and intimidation, using a word—"eco-terrorist"—to push a political agenda, instill fear and silence dissent. The animal rights and environmental movements directly threaten corporate profits every time activists encourage people to go vegan, to stop driving, to consume fewer resources and live simply. Their boycotts are damaging, and corporations and the politicians who represent them know it. In many ways, the Green Scare, like the Red Scare, can be seen as a culture war, a war of values.
Will Potter outlines the political, legal, extra-legal, and public relations strategies that are being used to threaten even acts of nonviolent civil disobedience with the label of "terrorism." Here is a guided tour into the world of radical activism that introduces the real people behind the headlines and tells the story of how everyday people are being prevented from speaking up for what they believe in.
You must log in to comment.