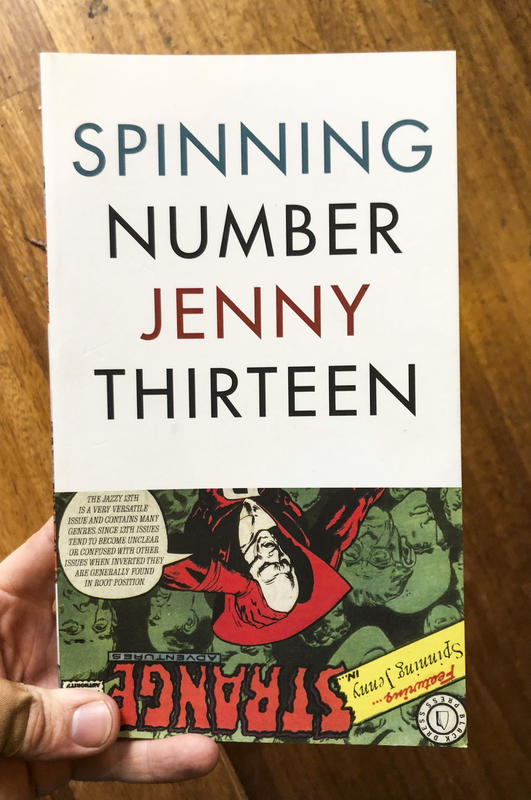 Spinning Jenny Number Thirteen
Welcome to the thirteenth edition to this book/zine compilation of poetry. Since Spinning Jenny contains such a diverse assortment of poetry by 28 different writers, I won't attempt summarizing the body of work into a few measely lines. Instead, I've included some samples of the poems. I can say this much for sure: this is a collection of poetry ranging from intimate to abstract to surreal to anecdotal. I'm no conneseuir of poetry, but I have read a few books in my life, and I like it when authors take some emotional risk by exposing themselves. I think this little book accomplishes the task, with pages of poetry that doesn't feel too similar but seems to inexplicably fit together well. Anyways, here are some excerpts:

"This morning I'm reading an article about the vitamins // in moonlight and why depression is hard to cure."
"I thought at once to give myself."
"I know you laugh at how I still care what others think. // I am caring less. It's close to the feeling of carrying less."
"Little God is the problem."
"Instead of assembling the lies like kindling // I've gathered those that conflict, bound"
You must log in to comment.