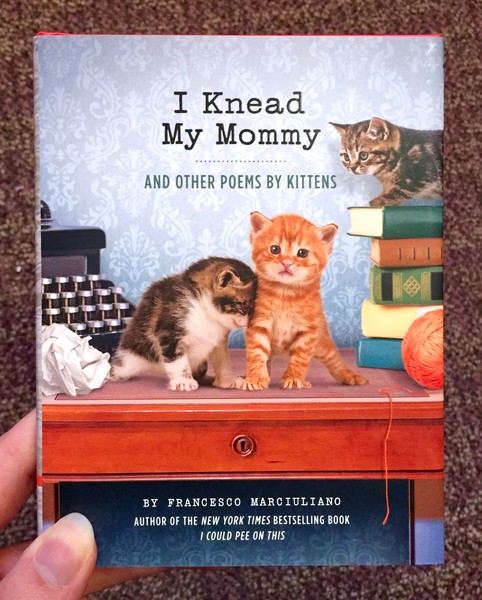 I Knead My Mommy: And Other Poems by Kittens
If kittens had the patience for poetry, and weren't so busy attacking your toes, scarfing down food, and passing out adorably in your chair, these are the poems they would write. You'll find poignant odes to being very small, creating giant messes, sibling rivalry, grooming, string, and other important topics of our time. Plus lots and lots of photos of, we presume, these poems' feline authors. This book pairs very well with the swoony emotions of having a new kitten in your life.
You must log in to comment.