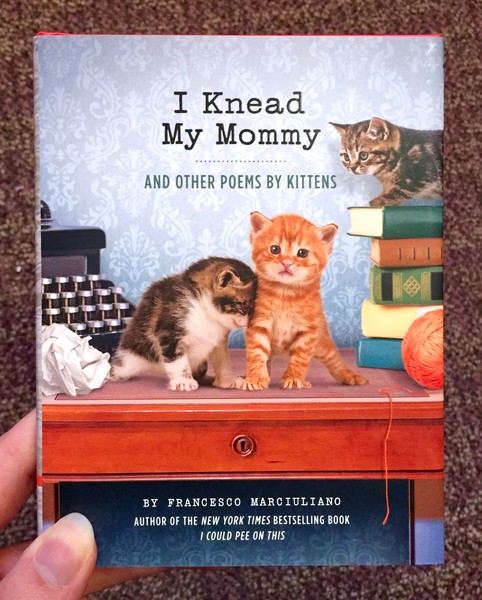 I Knead My Mommy: And Other Poems by Kittens
Just when we all thought things couldn't get any cuter, from the author of the New York Times bestselling I Could Pee on This comes I Knead My Mommy, a book of confessional poems about the triumphs, trials, and daily discoveries of being a kitten. From climbing walls to claiming hearts, these little cats bare all in such instant classics as "And Then You Said 'No,'" "Ode to a Lizard I Didn't Know Is Also a Pet in This House," and "I Will Save You." With adorable photos of the poetic prodigies throughout, this volume gives readers a glimpse into their confused and curious feline minds as they encounter the world around them.
You must log in to comment.