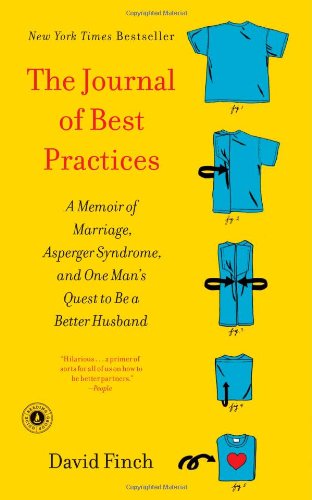 The Journal of Best Practices: A Memoir of Marriage, Asperger Syndrome, and One Man's Quest to Be a Better Husband
Learning how to exist in a neurotypical world

Five years into his marriage, David Finch was diagnosed with Asperger syndrome. After being diagnosed, David tried to better understand Asperger syndrome, how it affected him, and how he could work to be a better husband. Some methods he developed included note-taking, performance reviews, and compiling epiphanies and maxims into the Journal of Best Practices. He and his wife grow individually and together over the course of the book, they become closer and more dedicated to listening and understanding one another.
You must log in to comment.