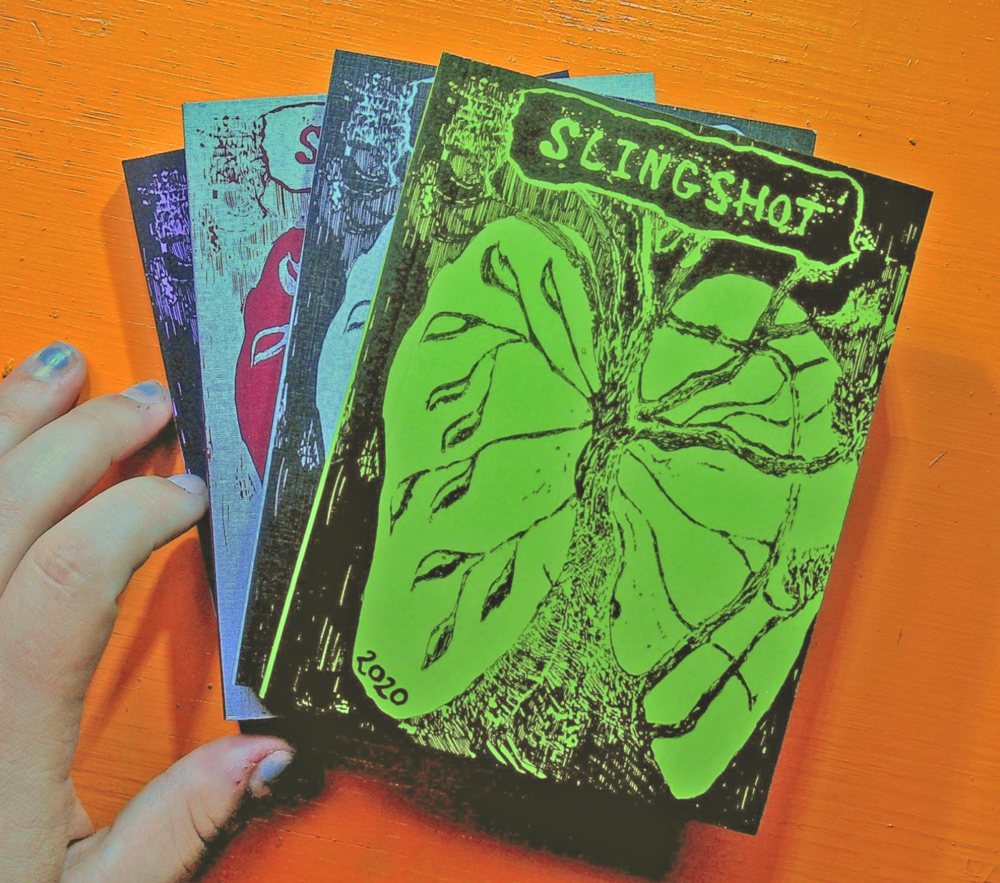 (THIS IS FROM LAST YEAR) 2020 Slingshot Organizer (small)
For those of you who haven't seen a Slingshot, it's an activist's essential for over 20 years and it's the perfect pocket-sized planner. It includes activist and alternative cultural holidays, a space to write contact information, a menstrual calendar, and extra space to write all your revolutionary ideas. This colorful little planner is packed with information like key phrases from various languages you can learn and acknowledgement of our "Sheroes" in the world. If this wasn't enough, it also serves as a fund-raiser for the Berkeley radical newspaper, (confusingly also called) SLINGSHOT.
You must log in to comment.