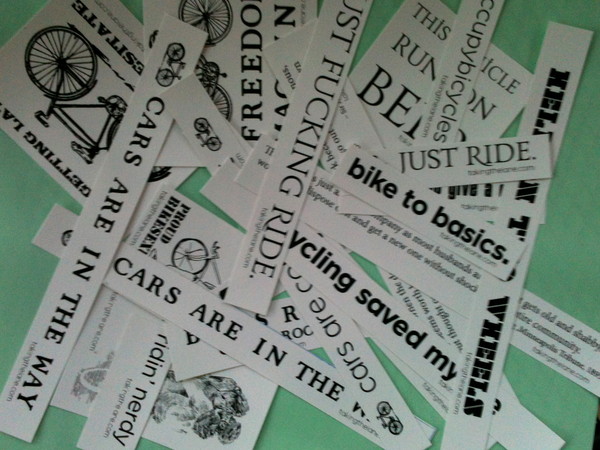 13 Miscellaneous Bicycle Stickers
Got something in your life, a bike or otherwise, that you want to cover with bike stickers? Don't we all! Here's your deal! Get a baker's dozen of our finest stickers with bike slogans, all sized with your bike top tube / rack / water bottle / parking staple / etc in mind.
(We'll choose a bunch of random bike stickers for this pack from what we have on hand...not necessarily the same as the ones in the product photo here.)
You must log in to comment.