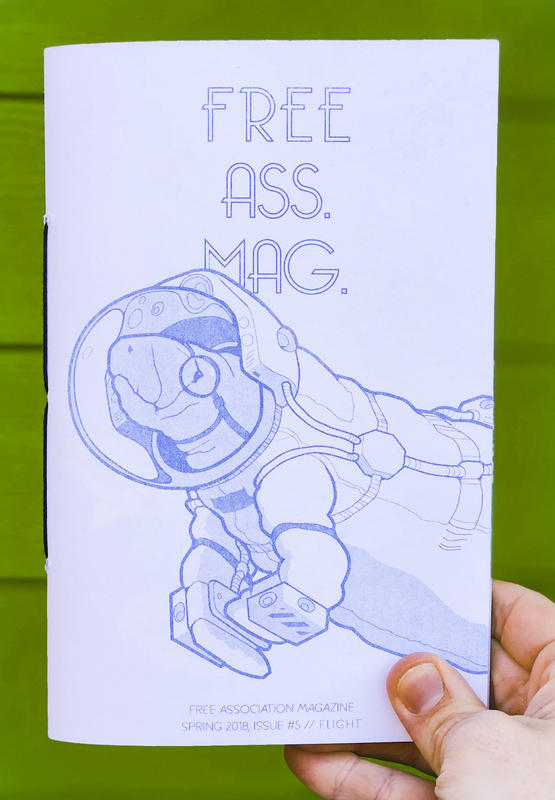 Free Ass. Mag. #5
With every issue, this anti-architecture/architecture zine is in perpetual improvement. Being bigger, better, and more diverse than past issues, #5 is all about "flight" and how the concept has shaped our perceptions and-- well, architecture. From surreal art, to metaphorical photography, to literature, to straight-forward associations with flight, Free Association Magazine #5 is chock full of provocative language and imagery. Free Association is doing what every good publication would do and is "inviting anyone and everybody to add a voice to their conversation", and it shows in their work. By representing many voices, you'll get point of views ranging from what it's like to fly, to the difficulties others have to fly (metaphorically and literally).
Thought-provoking art at a reasonable price.
You must log in to comment.