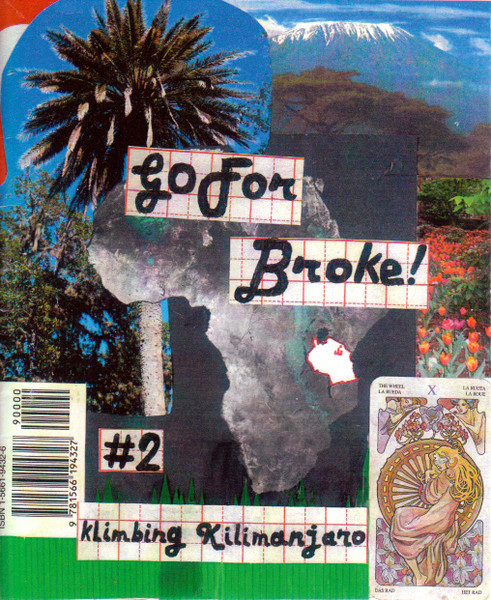 Go For Broke #2: Klimbing Kilimanjaro
Go For Broke #2 might be the world's very first zine about climbing to the top of Mount Kilimanjaro—and what a kickass read it is! This 44-pager is the fascinating story of one family's ascent up the world's tallest free-standing mountain. Packed with photos, Go For Broke #2 is a big adventure throughout with a whole cast of characters making appearances and all sorts of danger befalling our intrepid travelers. It's also about the bigger issues we all face—death, identity, missing loved ones, needing change, overcoming obstacles; all of it essayed in clear, funny, intelligent prose that pogoes across the page and bursts with personality. As says the author in her intro, "Thanks for coming along with me on my safari." No, thank YOU. This is one of the most entertaining reads we've come across all year.
You must log in to comment.