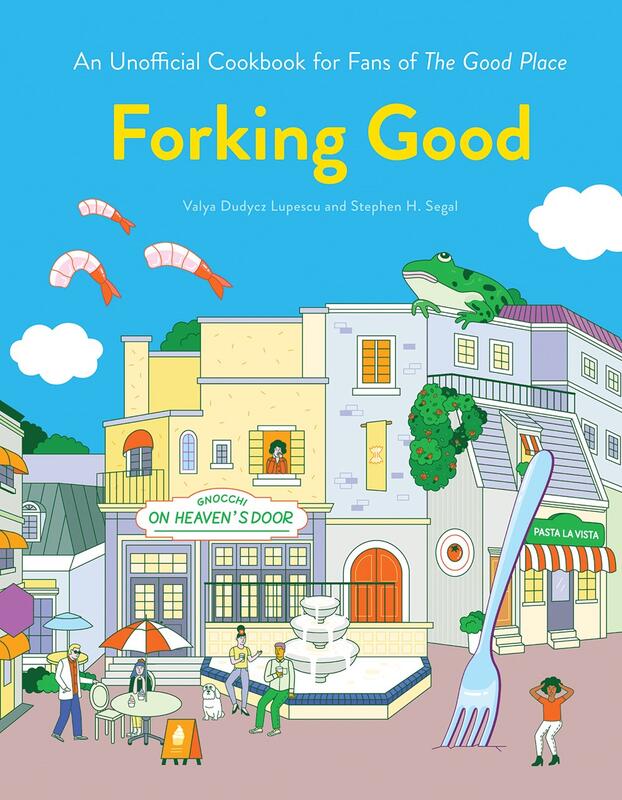 Forking Good: An Unofficial Cookbook for Fans of The Good Place
Fans of the hit TV show, The Good Place, rejoice! This snazzy and entertaining twist on a cookbook will help you indulge your cravings for delicious, comforting, original recipes inspired by one of your favorite shows. Try your hand at making "Macaroni and Socra-cheese," "I Think Therefore I Clam (Chowder)," "I Kant Believe It's Not Buttermilk Pancakes," and so much more! Each recipe title references a philosopher or philosophical concept from the show and uses food analogies to explain those concepts. Huzzah!
You must log in to comment.