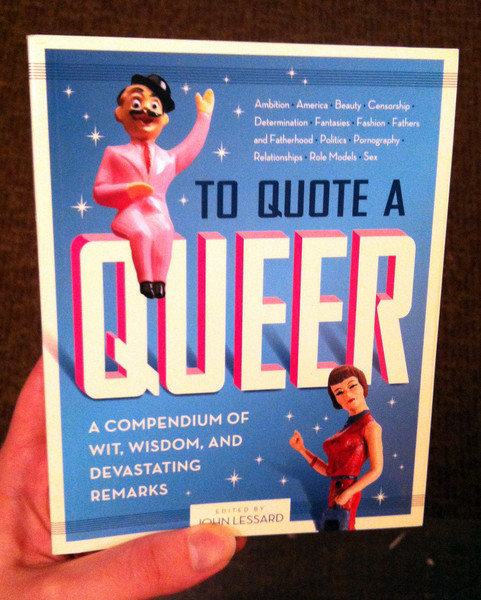 To Quote A Queer
We're here! We're queer! And we're hilarious! But we're also clever, eloquent, bitchy, poetic, luminous, and dead-on brilliant!
In its impressive 479 pages, To Quote a Queer features more than 2,000 great quotations from the LGBT community, as well as icons of queer culture, on a wide range of subjects like Work, Fashion, Activism, Religion, Secrets, and so, so many more.
You must log in to comment.