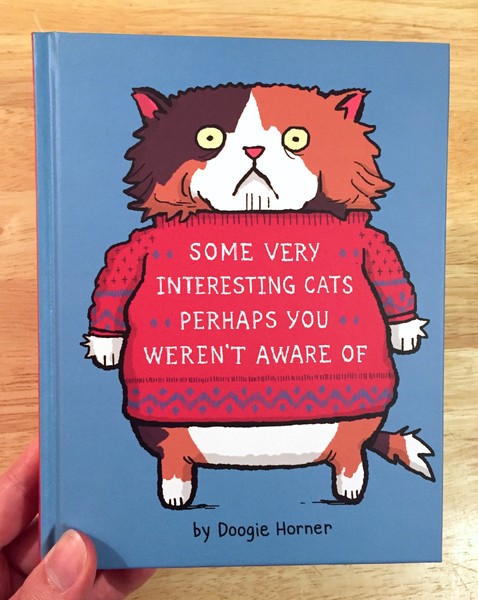 Some Very Interesting Cats Perhaps You Weren't Aware Of
You may or may not already be familiar with this wide cast of cat characters. Doogie Horner imagines—and illustrates—the secret lives of all the shyest, meanest, quirkiest, archest, most demanding, most independent, most charming kittehs you've ever met. Ever thought that your cat was plotting something? This book reveals that the truth is stranger than your wildest imagination!
You must log in to comment.