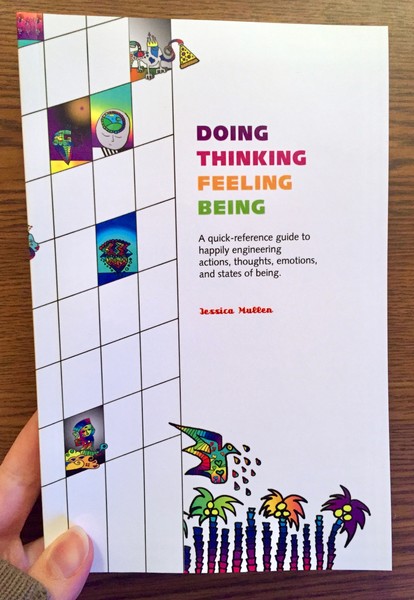 Doing Thinking Feeling Being
Lost? Stuck? Flustered? Pick up this book, open it anywhere, and put the skill or idea on that page to use immediately. It's a useful reference for getting in touch with your emotions, reminding yourself of your goals, shifting your thinking and attitude, or just remembering to be mindful of where you are in the exact moment. You can read it all at once as a manual for developing your internal good life, go page by page using the sections as daily affirmations, or let it be your Magic 8-Ball, there when you need it.
You must log in to comment.