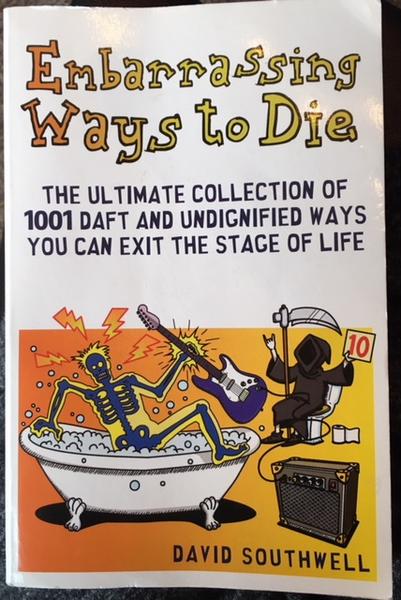 Embarrassing Ways to Die: The Ultimate Collection of 1001 Daft and Undignified Ways You Can Exit the Stage of Life
Not everyone lives to a ripe old age and dies of natural causes, but some deaths are certainly more absurd than others. David Southwell details real ways people have died, from being a little too inspired by the TV show Jackass, to bouncing on the bed while playing guitar a little too enthusiastically, to an inventor of a guillotine dying by his own invention. These deaths span centuries, ages, and levels of ridiculousness, so read up when you need a good laugh in the face of mortality.
You must log in to comment.