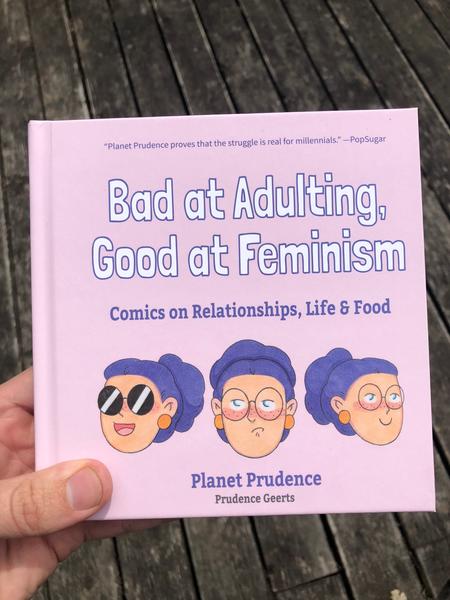 Bad at Adulting, Good at Feminism
Feeling good about your stance on social justice issues but having a hard time grasping how to communicate with other adults? Well, from chapters called "Millenial and Proud of It" to "I Love Me", Instagram pop star Prudence Geerts is here to talk to you about her adulting experience and how to navigate some of those seas that she's sailed before. Not only will you get her installments of wisdom, but you'll also enjoy her colorful (and relatable) illustrations. As cliche as it is, living in today's bombardment of information, learning how to act mature is constantly changing. So if you're looking for a little help or just a little fun reading, this book'll give you both.
You must log in to comment.