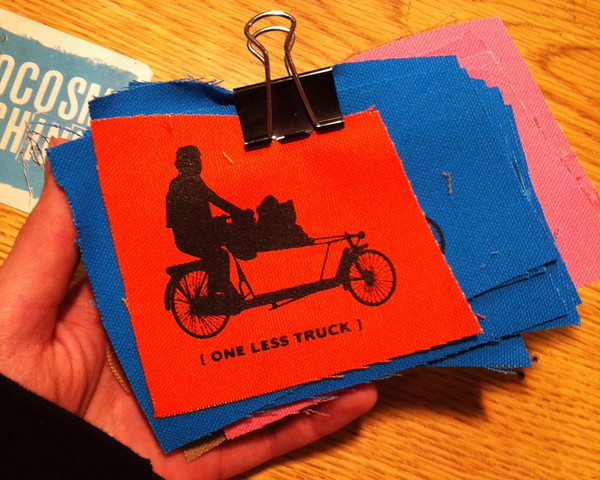 Patch #231

One Less/Fewer Truck

Gotta get the kids to school, groceries back from the store, and lumber to the job site? Look no more! Get your cycle truck out and pedal pedal pedal! And here's a little patch to show off your box bike pride!

(New: State your grammatical allegiance with the choice between "One Less Truck" and "One Fewer Truck" patches!)

You must log in to comment.