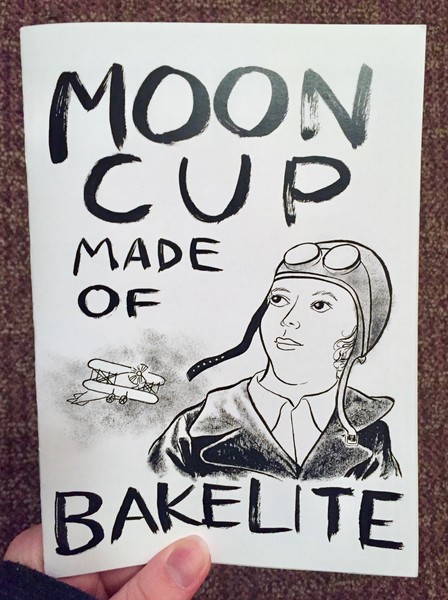 Moon Cup Made of Bakelite
This whimsical comix zine is all about menstrual cups, complete with their untold history, their uses and misuses, and a macrame project! A very funny zine for anyone who loves their reusable menstrual products, wonderful pretend history, and mini-vampires.
You must log in to comment.