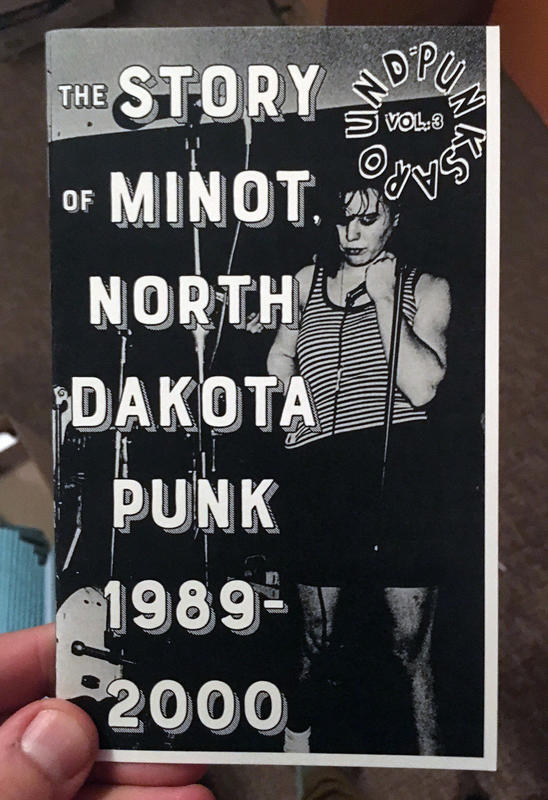 Punks Around #3: The Minot, North Dakota Punk Scene 1989-2000
A daring tale of geographic isolation, alcoholism, and punk colonialism

In 1999 our show in MInot, North Dakota was canceled but the locals said that we could still come hang out. I gave them another chance in 2006 on a different tour. Joshua Ploeg and I put on the inaugeral event at the Red Carpet, a brand new DIY venue. We played films that I had made and he served food. We literally sold every single piece of merch that we brought with us that night. Mystified, I talked to the promoter. He explained that they are a flyover state and they have to treat performers right or they'll never come back. Fascinated, I kept coming back and became fascinated with Minot. Unlike the rest of the U.S. or even midwest, there was always a punk scene with a consistent DIY venue but never any music industry. The bands, if they recorded at all, never released anything or put out demos without any hopes or even aspirations of landing a "record deal." In many ways, Minot was a perfect little outpost of creative freedom. In others, it was a cautionary tale of racism, alcoholism, and isolation. I immersed myself in their scene politics, spending months tracking people down and interviewing them about events from 20-30 years ago. The result is a fascinating journey into a scene that changed hundreds of lives in amazing ways.
You must log in to comment.