Hello again from the most radical little green house of books you'll ever find.
It's been a while but after a crazy year we're working on getting back in the swing of things. How are you, though??
Microcosm's staff is an incredible little world of its own, with wildly different personalities, opinions, and preferences. Every now and then we like to check in with everyone and see what we're all into these days….
Kristine (Accounts Manager)
My favorite thing on tv right now is Stranger Things 2, because I like Dungeons and Dragons-themed tv (OK, I have a 13-year-old who loves horror).
I read stuff simultaneously: A Tree Grows in Brooklyn, Unfuck Your Brain, Akata Witch, and the new issue of Harper's.
Fun Fact: the women of Pussy Riot were kept in a plexi-glass cage during their trial. They were THAT dangerous.
---
Cyn (Publicity Director)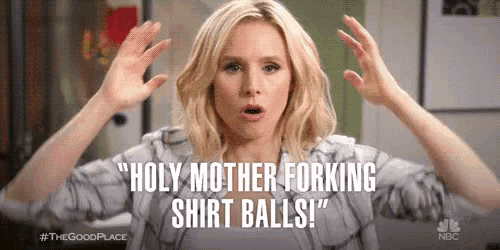 My favorite thing on tv right now is
The Good Place
. I started it on a whim because I liked the cast, and how funny and surprising it was blew me away. Eleanor (including her faults, unfortunately) is definitely my spirit animal.
I'm also obsessed with the
Cooking With Mazzy
youtube channel, and flipped out when this Mazzy mural went up near the off
ice.
In the book department, lately I'm only reading stuff that haven't come out yet for work…. the only other thing book-wise is… well, does listening to the
High Rise audiobook
for the 3rd time count as finishing a book…? It's just so soothing…
---
Jeri Cain (Sales Director)
My favorite thing on tv right now is the show 
Fortitude.
 It's quirky.
The last book I read was
How to Read Nature. 
My favorite part was learning that pigeons follow roads.
Your favorite thing on tv/entertainment right now is
Crazy Ex-Girlfriend
, because it's funny feminist fun, with fantastic characters & songs—what more do you need? But I haven't gotten to watch any of Season 3 yet, so don't spoil it for me!
Last book I finished was Kristin Hannah's
The Nightingale.
My favorite part was [SPOILER!] when Vianne (one of the two sisters the book revolves around) kills the Nazi she's very conflictedly in love with. Though my critique would be this book teeters on the edge/possibly crosses into too-melodramatic territory pretty often, which is often difficult with WWII fiction.
---
Elly (Marketing Director)
I am seriously enjoying this band and their one lonely album…