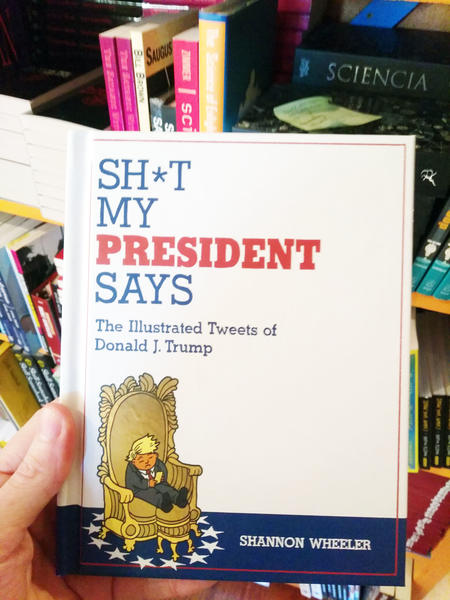 Sh*t My President Says: The Illustrated Tweets of Donald J. Trump
Eisner winning cartoonist Shannon Wheeler illustrates the eloquent and well-thought-out Tweets of our "very stable genius" president. Sh*t My President Says gives these tweets even more ridiculous hilarity, and also subversive insight into this controversial figure. Nominated for the 2018 Ringo Award for Best Humor Comic, this book's witty and sharp cartoons bring new life to Trump's divisive and newsworthy tweets.
You must log in to comment.