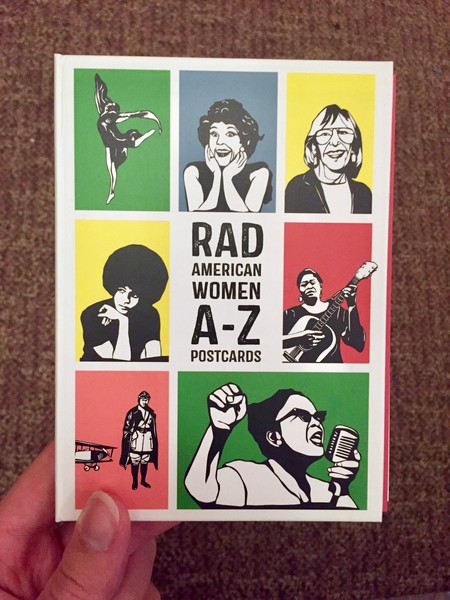 Rad American Women A-Z Postcards
This small book of postcards includes 26 portraits of women initially written about in "Rad American Women A-Z." So if you loved that book and want to honor it and the women in it by sending them to a friend or relative, this booklet is for you. Or if you just love the art style, or love writing letters, or respect some of the amazing women pictured within, you will love this booklet too. Have fun and write some letters. It's a dying art!
If you want to discover other Rad Women, take a gander at our Life & Times of Butch Dykes Superpack or the awesome Black Women for Beginners!
You must log in to comment.