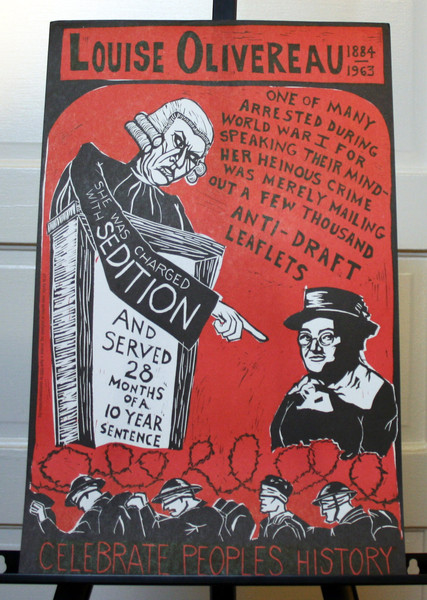 Louise Olivereau poster
Celebrate Louise Olivereau, a now mostly-forgotten World War I resistor. She spent 2 1/2 years in prison on a sedition conviction because she mailed out anti-draft leaflets. Scary echoes with the current direction the U.S. is moving.
*Have your poster shipped in a Poster Tube for extra protection! Posters not shipped in tubes will be folded in half for packaging and are more subject to wear while shipping.
You must log in to comment.