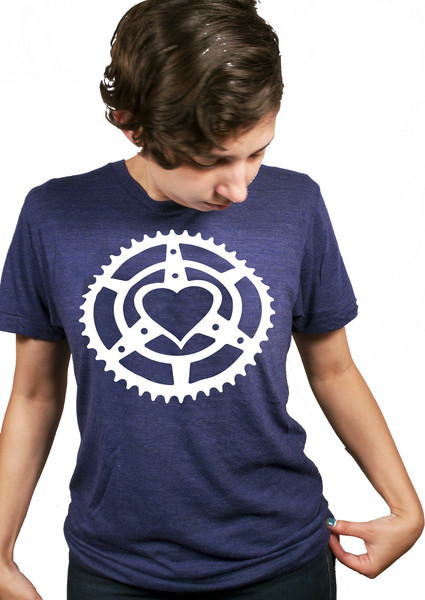 Chainring Heart
The image that started it all. The chainring heart is Microcosm's logo and still a fitting symbol of all we do. Celebrate your love of cycling and when they ask you what this shirt means, tell them how your bicycle makes you feel!
Because of a fluke, we also have a few shirts with the printing on the back and a small pocket on the front!
Fittings:
Women's XS 32" chest, 24" waist / SM 36" chest, 26" waist / ME 38" chest 28" waist / LG 40" chest, 31" waist / XL 42" chest, 34" waist / 2X 46" chest, 37" waist
Unisex: X-Small Chest 24 Small Chest 30 Medium Chest 36 Large Chest 40 X - Large Chest 44" XX-Large Chest 48"
You must log in to comment.