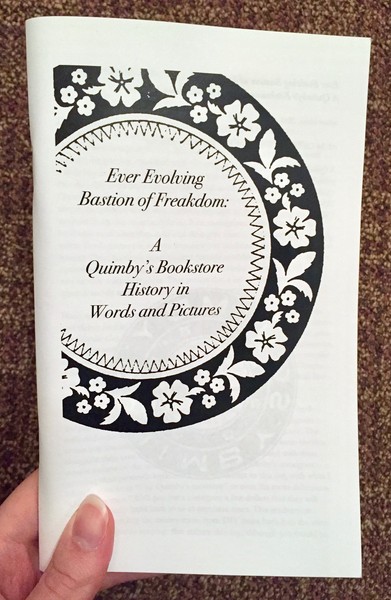 Ever Evolving Bastion of Freakdom: A Quimby's Bookstore History in Words and Pictures
Quimby's Bookstore opened in Chicago 25 years ago and has been going full tilt ever since, providing a hub, outlet, and inspiration for generations of zinester's, writers, independent publishers, comics artists, not to mention all the freaks, weirdos, lefties, and disaffected folks looking for education, entertainment, and a place to meet likeminded folks, in person or in the pages.
Quimby's produced this thick zine that illustrates their history and the cultures, subcultures and movements that they grew from, inspired, and participated in. It's an essential piece of indie bookstore lore!
You must log in to comment.