Log in to get emails when Nate Beaty has something new.
Nate Beaty is a multi-sarcastic hacksaw. His clawed right hand ekes out comics and animation, while his fidgety left hand mashes the keyboard to code websites and biannual blog posts.
He resides in Raleigh, North Carolina with his wife Laurie, where he aims to perfect photographing their fat cat barely tolerating their cute cat.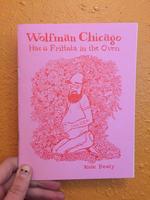 Cat chaos, bubble butts, DIY body mods, computer trauma, god as a beat poet. Collects Nate's Wolfman strips …
$5.00
Add to Cart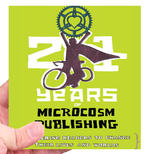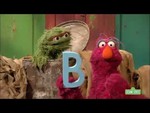 Of all the letters in the alphabet, we probably have the most books that begin with a B! Get this bundle of B books: …
$54.00 $20.00
Add to Cart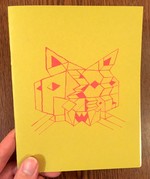 Two surgeries. Choking. Fat cat mayhem. The catheter dance.
$6.00
Add to Cart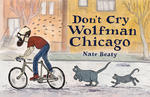 120 pages of mild tragedy, gadget hate, cats in saunas, riveting bachelor pillow advice, hip-hop-less hilarity, burrito …
$10.00
Add to Cart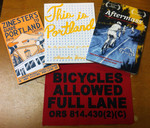 Here it is! Get yr Bicycles Allowed Full Lane patch, Zinester's Guide to Portland, This is Portland, and Aftermass with …
$35.00 $25.00
Add to Cart