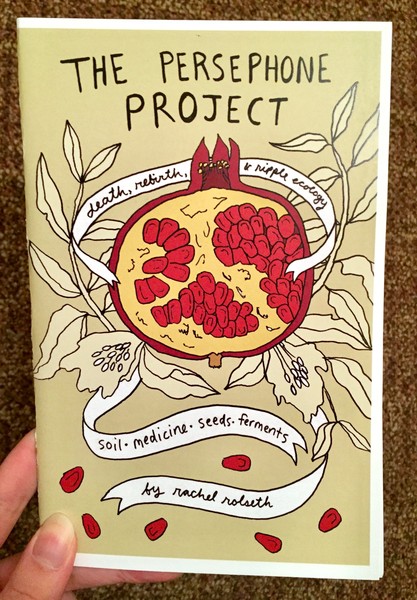 The Persephone Project
A hand-written and illustrated zine about "death, rebirth, and ripple ecology." Rachel was struggling with seasonal depression, so she quit her job and went to work on an organic farm, and this zine contains the practical and spiritual lessons she learned there. From saving seeds to building soil, making friends with worms and bugs to creating herbal medicine, it's all about a shift from consumption to production, from disconnection to connection.
You must log in to comment.