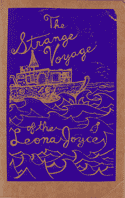 The Strange Voyage of the Leona Joyce
Rob and friends a built a boat and sailed it down the Mississippi river. In a world of missed opportunities and private property, this is an astonishing tale of accomplishment and occasional hardship. They make it all sound so easy and at your fingertips! A list of things they found along the way, a visit and harassment from Homeland Security, and the smell of freedom make this a tale that feels like it could have been shared by any of my peers.
You must log in to comment.