Self-care is a bit of a buzzword these days. Pictures of rose-petal bubble baths and fancy face masks are posted all over Instagram, tagged with #SelfCare and #TreatYoSelf. And that's awesome, if it helps!
But self-care can also mean cooking and eating a healthy meal even though you'd rather skip dinner and go to bed, or doing some difficult introspection even though it would be much more fun to binge-watch that new show.
Self-care is about taking care of your body and your mind; promoting healing and fostering healthy habits. And that can be damn hard work.

If you're like me, you need more structure than just "go take care of yourself." With that in mind, I've picked out a few books and zines that can help you on your self-care quest: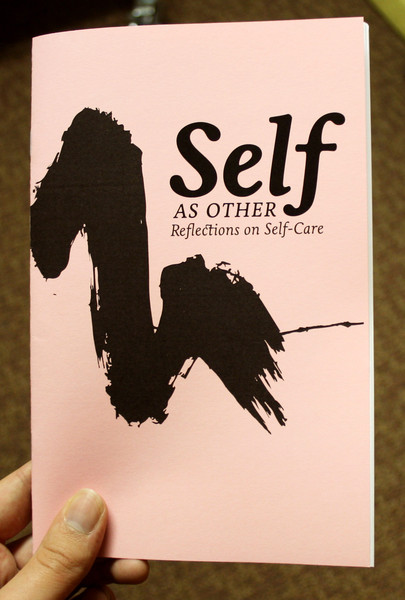 Self As Other: Reflections on Self-Care
by Corina Dross and CrimethInc
Because this is a zine, it's the perfect bite-sized place to start in on some really important critique. Corina Dross complicates and decolonizes the concept of self-care in Self As Other, which might sound intimidating at first, but is incredibly necessary and ultimately empowering.
If you feel like your version of self-care has devolved into a performance rather than an act of genuine care, this zine might be for you.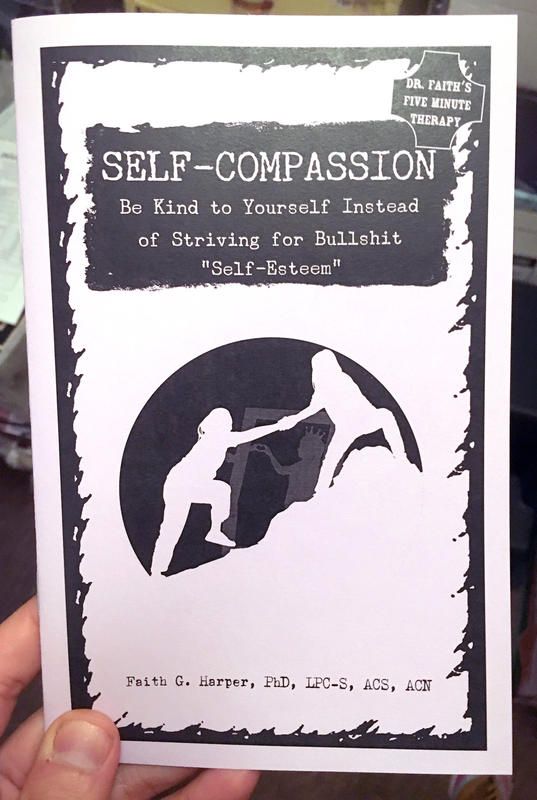 Self-Compassion: Be Kind to Yourself Instead of Striving for Bullshit "Self-Esteem"
by Faith G. Harper, PhD, LPC-S, ACS, ACN
[the next Dr. Faith book, Unf*ck Your Boundaries is on Kickstarter now]
I actually wrote a review of this zine for our blog already, but I'm posting it on here again because it deserves to be mentioned. The entire "five minute therapy" series is incredible, and honestly I could put almost all of those zines on this list if I had the space.
But Self-Compassion holds a special place in my heart for its no-nonsense look at how to hold space for, you guessed it, compassion. This is getting into some of that tough, introspective self-care I mentioned.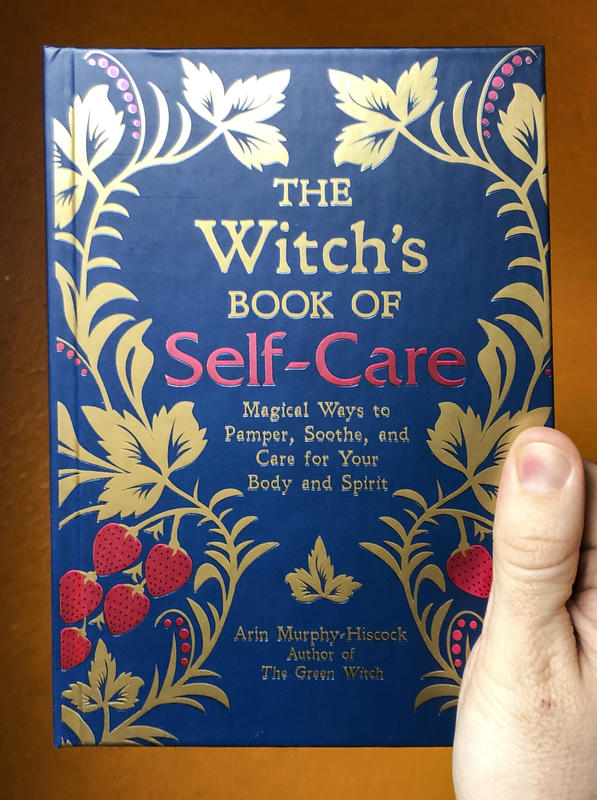 The Witch's Book of Self-Care: Magical Ways to Pamper, Soothe, and Care for Your Body and Spirit
by Arin Murphy-Hiscock
This book breaks down self-care into sections, focusing on magic, mental and emotional care, physical care, spiritual care, and household care. I love this model because it has a little bit of everything, and lets you tackle the difficult care while also indulging in some much-needed relaxation care. Need a recipe for a healthy dinner? A good bath soak? Want help releasing guilt associated with self-care? This book has got you covered. And if you want to incorporate magic and witchcraft into your care regimen, this is the perfect title for you.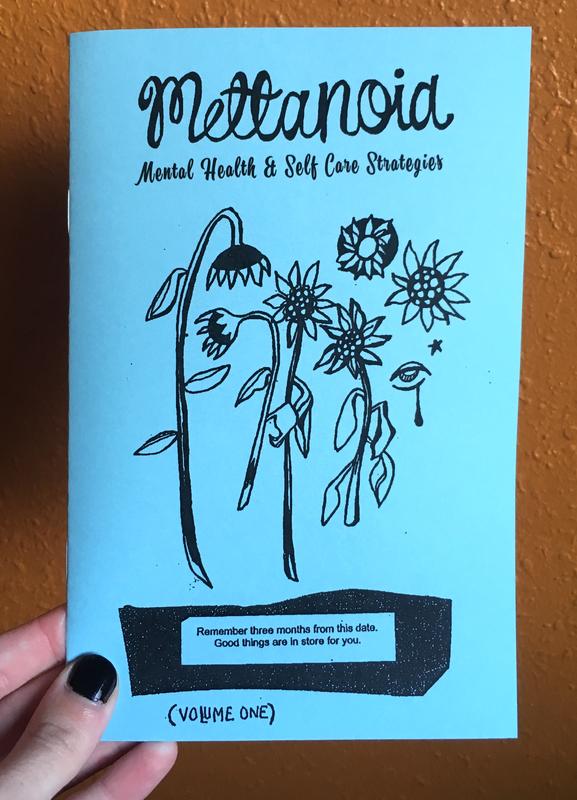 by Shea Pederson
I want to end with another bite-sized zine, because I think large titles can sometimes be intimidating when we're struggling with mental health. Mettanoia #1 is the first in a series of zines revolving around mental health and self-care. Focusing on self-care when struggling with depression, this zine includes comics and poetry, and also talks about how to care for friends who are struggling as well.
---
And hey! While we're talking about self care I might as well mention some cool apps that can go along with these. My personal favorite (and, really, a favorite in our office) is #SelfCare, which simulates staying in bed all day, watering plants, meditation, and journaling. As you do more care, the light in your bedroom brightens and you eventually get an item to put on your altar for that day. I also use Daylio, to track moods, Aloe Bud, to remember to move and eat lunch, and an app called Yoga, to, well, do yoga.

---
But when I'm really struggling with self-care, the bookworm in me always returns to something I can read. Self-care is different for everyone, and no one can tell you the "right" way to take care of yourself, but these titles are a great start if you need inspiration.

---
How do you practice self-care? Do you have other suggestions for good reads? Good apps? Let us know on twitter or instagram!