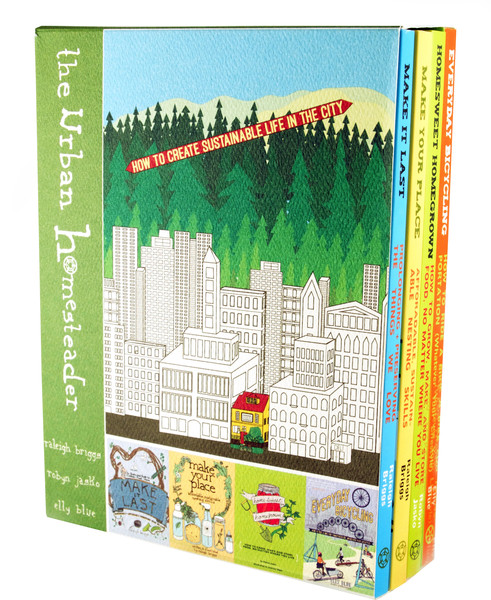 Urban Homesteader: How to Create Sustainable Life in the City
Want to learn to make your own soap? Mend your torn clothes? Grow your own cucumbers? Carry your groceries and children on a bicycle? This four book box set teaches you the basics and beyond. Authors Raleigh Briggs, Robyn Jasko, and Elly Blue are your friendly guides to a new, cozy, sustainable life at home and in the world. Live your own green revolution!
Books included in this set:
Make It Last by Raleigh Briggs
Make Your Place by Raleigh Briggs
Homesweet Homegrown by Robyn Jasko
Everyday Bicycling by Elly Blue
You must log in to comment.