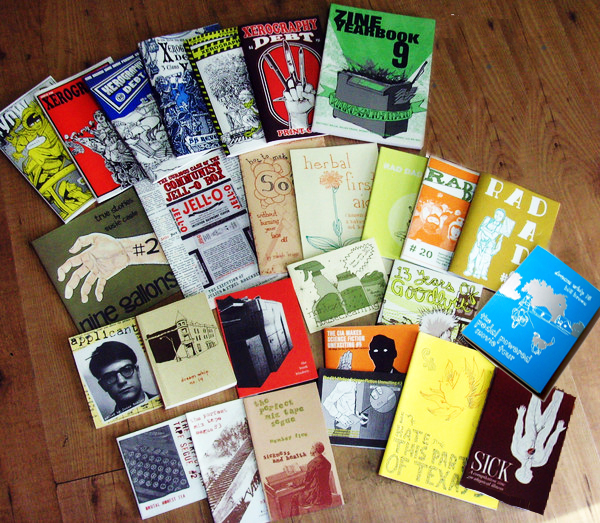 15 Yearz of Zinez Superpack
We turned fifteen years old on Feb 12, 2011! And for our birthday we're going to offer this awesome selection as a package for as low as $45! That's 50% off! It includes: The Zine Yearbook #9, Xerography Debt #25, #28, #29, #30, and #31, Rad Dad #19, #20, and #21, Avow #24, Nine Gallons #2, Dreamwhip #14 and #15, Applicant, the Book Bindery, The Perfect Mix Tape Segue #2, #3, and #5, 13 Years of Good Luck, Sick: A Compilation Zine on Physical Illness, The CIA Makes Science Fiction Unexciting #3 and #5, the Nontoxic Housecleaning Zine, the Herbal First Aid Zine, How To Make Soap: Without Burning Your Face Off, The Curious Case of the Communist Jell-o Box: The Execution of Julius & Ethel Rosenberg, and I Hate This Part of Texas #5!! Get it while you can! It's perhaps the best deal we'll ever offer and it includes work from the beginning to the present.
You must log in to comment.