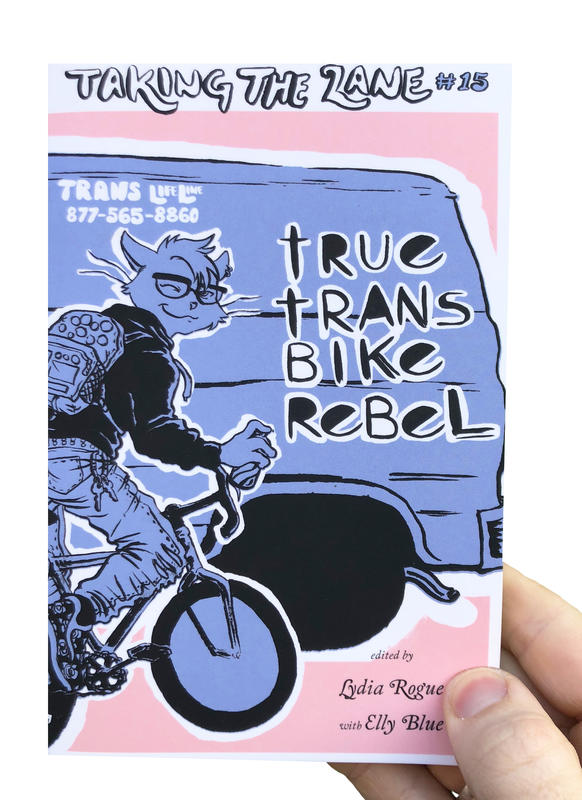 True Trans Bike Rebel: Taking the Lane #15
Bicycling from a non-heteronormative, non-cisgender perspective

True Trans Bike Rebel is the fifteenth issue of Taking the Lane feminist bike zine. This issue is dedicated to trans, genderqueer, intersex, and agender folks talking about the power of bicycling in their lives.

What's inside?

A woman sets off on a long-distance tour across the desert, where she finds the courage she needs to continue back at home
The executive director of a major advocacy organization walks us through his coming-out process and the precedent it set
A young person survives school to find solace and identity in nature
Contemplating the parallels of building a bicycle and crafting one's own body
And more!

Guest edited by Lydia Rogue.
You must log in to comment.