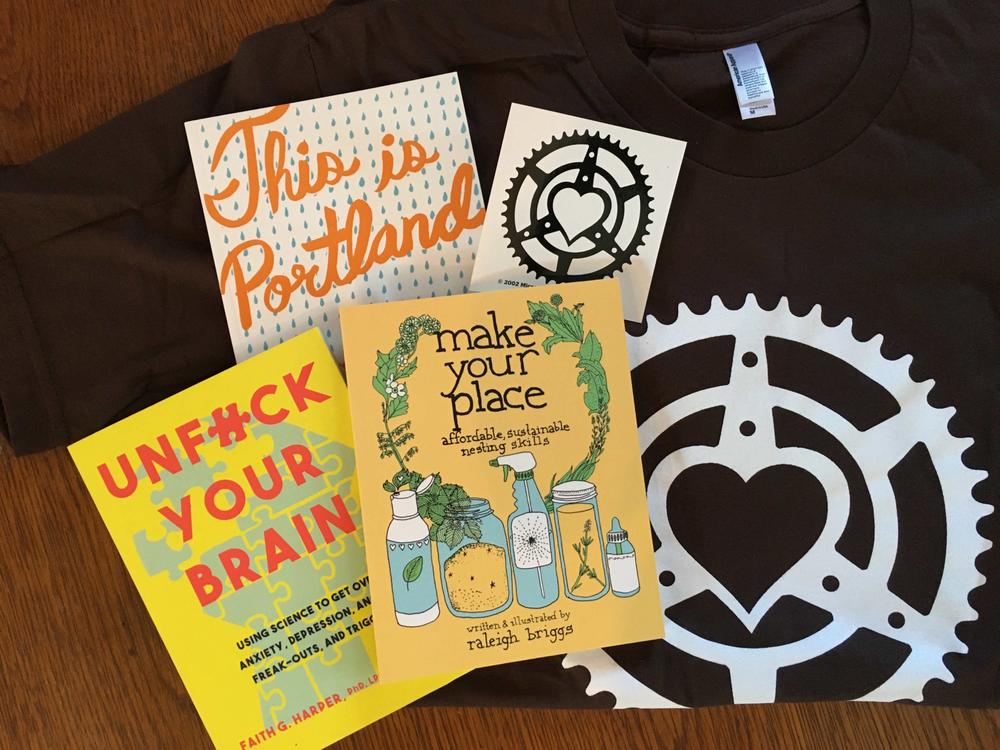 Microcosm Starter Pack
Hi! Are you interested in Microcosm and want to get to know us, but not ready to jump into a full BFF subscription? You can start slow and get your feet wet first right here with this sweet starter pack. It includes a t-shirt and a sticker with our distinctive chainring heart logo, and three (very different! bestselling books: Raleigh Briggs' Make Your Place, Dr. Faith G. Harper's Unfuck Your Brain, and the first edition of This is Portland. You'll get a sense of the range of books we publish and what you want to read next.
If you choose the cheaper, "slightly damaged" option, the books you get may be a bit shelfworn, scuffed, or dinged but the t-shirt will be new.
You must log in to comment.