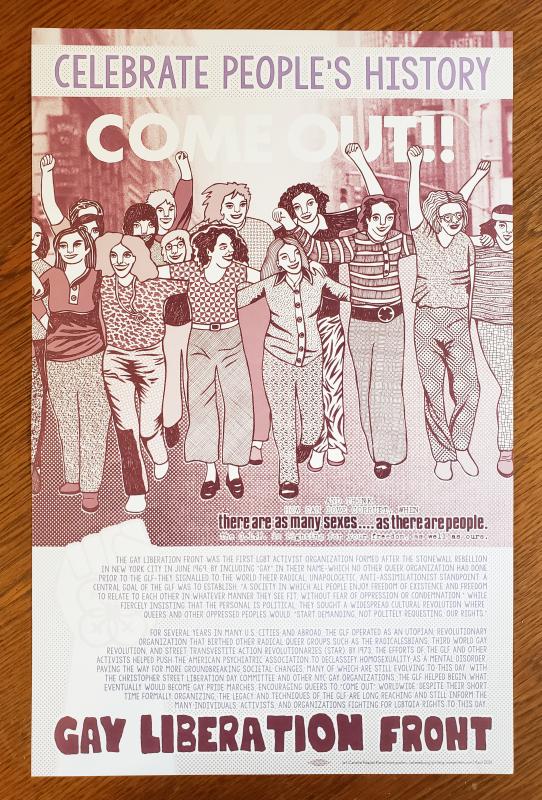 $20 Superpack: Queer Adventures Warehouse Sale!
2019 is Microcosm's Year of Adventure, and June is our Queer Adventures month. We've put together a selection from our warehouse that spans our publishing history, to set you up with a great deal on some reading that's guaranteed to entertain and might even make some things come into focus for you. This month's warehouse sale includes some luminaries back in the day:
Portland Queer - A compliation of essays about being queer in the Rose City! Includes a piece by Gabby Rivera that eventually became the book Juliet Takes a Breath. Edited by Ariel Gore.
The Flow Chronicles - Microcosm's *first ever* book is a 90s queer coming-of-age adventure story! There are only a couple dozen copies left of this one at all. We're offering it up because we gotta have pride.
Distance Makes the Heart Grow Sick - A ton of Cristy C. Road's super-incredible illustrations are compiled in this postcard book
Invincible Summer #2 - The second volume of diary comics by Nicole J. Georges, before she won the world's heart with graphic memoirs like Fetch.
Henry & Glenn Forever & Ever #4 (Love & Rockets cover) - A compilation of comics short stories following the touching and hilarious adventures of a couple of muscly heroes
Shut Up & Love the Rain - A zine chock-full of writing and comics about exploring and expressing your sexuality in healthy ways!
Want to see more of our queer publications? Here's a filtered list for you.
You must log in to comment.