Log in to get emails when Shea Pederson has something new.
Further examination and acknowledgement of mental health and self-care in the 10th volume of this useful zine. If …
$4.95
Add to Cart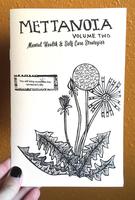 This volume is focused on helping others and helping to prevent suicide attempts as well as tackling heavy issues such …
$3.95
Add to Cart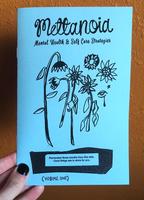 A lovingly hand-written and illustrated zine in the classic perzine style containing personal stories, thoughts about …
$3.95
Add to Cart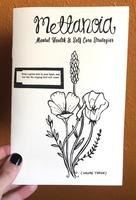 Volume 3 has a number of good self-care strategies for helping you keep a positive outlook despite the world's …
$3.95
Add to Cart
A collection of short essays and comics focused around trauma. It's the fourth in the Mettanoia zine series that …
$3.95
Add to Cart
In this issue of Mettanoia, the author talks about finding balance again after a break-up and the mental ups and downs.
$3.95
Add to Cart
In the sixth issue of Mettanoia, Shea Pederson goes into how the season changes affect mental health and reflect on …
$3.95
Add to Cart
In this issue, Shea Pederson continues to work through mental health issues as they relate to jobs and school work.
$5.95
Add to Cart
Author Shea Pederson reflects on the immediate and distant past and how it affects mental health in Mettanoia volume 8.
$4.95
Add to Cart
In the latest issue of Mettanoia, Shea Pederson reflects on the cyclical nature of life and how mental health can also …
$4.95
Add to Cart