Log in to get emails when Cecilia Granata has something new.
Cecilia Granata was born in Verona, Italy in 1983. She is a professional tattoo artist as well as a fine art illustrator and painter whose work has been shown internationally. She lives in Oakland, CA with her husband.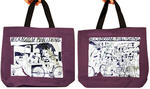 In our latest effort to flirt with you, we've designed these tote bags. They are lovingly made by the woman-owned …
$15.00 $10.00
Add to Cart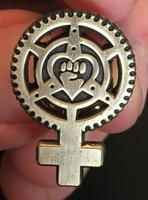 Show your feminist bicycle power with this enamel pin based on Cecilia Granata's re-imagining of our logo.
$8.00
Add to Cart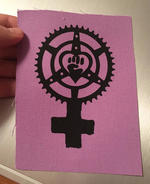 Sometimes it's hard to sum up the totality of who you are in a single symbol. Peace signs, anarchy symbols, …
$3.00
Add to Cart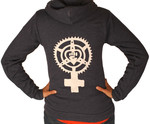 It's getting even harder to find fair trade, American made sweatshirts and our color choices are shrinking BUT …
$60.00
View Details
Quick Shop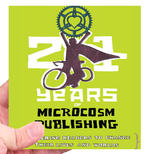 To celebrate our thirteenth anniversary of publishing books and zines about self-empowerment, we put together this …
$3.00 $1.00 8 comments
View Details
Quick Shop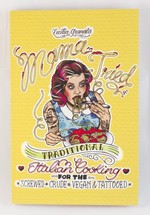 Cecilia Granata grew up cooking with her family in Italy. As a vegan, she learned to adapt her favorite recipes to be …
$11.95 8 comments
View Details
Quick Shop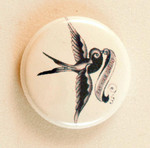 This little bird is carrying an important message in its beak: Eat Your Greens! Art by Cecilia Granata of the flash art …
$1.00
Add to Cart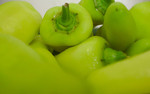 Looking for inspiration and acclaim in the kitchen? Learn from some of our best cookbook authors whose mad cheffing …
$52.00 $25.00
Add to Cart